One of the most magnanimous actors in our troupe.  Now majoring in Musical Theatre at Carthage College in Kenosha, WI.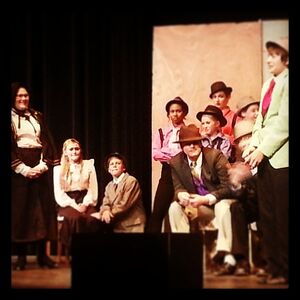 Fred/Young Ebenezer in Alan Menken's Christmas Carol (Racine Theater Guild)
Ensemble in Godspell (Carthage College)
Featured Ensemble in Sweeney Todd (Schamburg Summer Theater)
Ensemble/Shadow Jasper in The Mystery of Edwin Droid (Carthage)
Stage Manager and Sailor in The Little Mermaid (Carthage)
Eddie in Andrew Lippa's Wild Party (Carthage)
Sargent in Dogfight (Arts Center of Saint Charles)
Dr. Billeaux in Urinetown (Carthage)
The Monster in Young Frankenstein (Carthage)
Hunchback/Normal in Side Show (Carthage)
Uncle Fester in The Addams Family (Fox Valley Repertory)
Associate Director of Honk
Eric Wilde in Therapy (Carthage)
Captain of the Inquisition in Man of La Mancha (Carthage)
Student Director of High School Musical (2014)
Lennie in Of Mice and Men
Hot Blades Harry in Urinetown
Howard/Brewster/Stuart/Jim/Dick in The Dining Room
Benny in Guys and Dolls
Sailor in Carousel
News Reporter in Bye Bye Birdie
Townsperson/understudy for Gaston in Beauty and the Beast
Mysterious Man in Into the Woods
Storyteller in Children of Eden
Augustus Gloop in Willy Wonka
Mayor Shinn/understudy for Harold Hill in Music Man
Avram in Fiddler on the Roof
Jock in High School Musical
All about Zach
Edit
Older brother of Abby Preiwisch .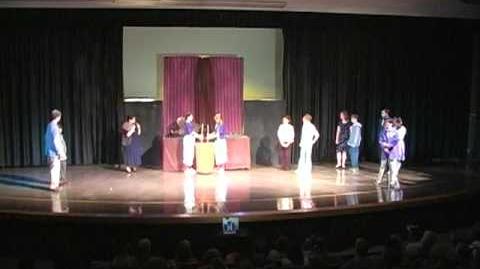 Ad blocker interference detected!
Wikia is a free-to-use site that makes money from advertising. We have a modified experience for viewers using ad blockers

Wikia is not accessible if you've made further modifications. Remove the custom ad blocker rule(s) and the page will load as expected.